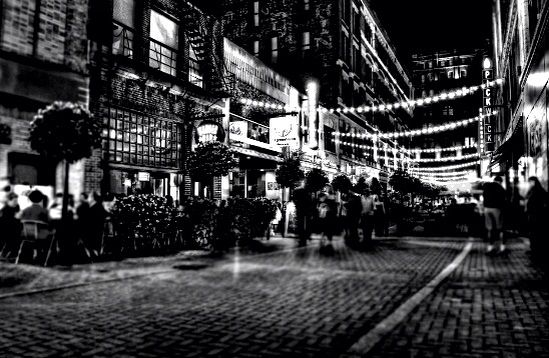 I finally met her
And I was carrying
the only living flower
Between Chicago and New York.
A purple carnation;
The reincarnation of her smile.
Her teeth couldn't have
Left a deeper impression
On me if she bit me
And still she bit me
On my lip ring.
"Don't ever make me
Feel like a tourist again!"
As her smile opened.
I promised I wouldn't
If she'd promise the same
But first I explained
The impossibility of that-
In my own bed
In the city I was raised in
In my parents' house
I feel like a tourist.
In the cliche cafe
I read my work;
In the art museum
Where I work,
I feel like a tourist.
There's only one place
In this life, that I know of
That feels like home
And that is in
The reflection of her eyes.