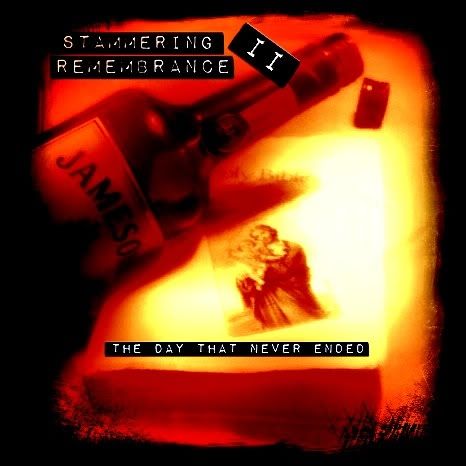 On the day that never ended,
Hungover I loathed the sun
Of the morning
Of my mourning.
What death ever had glorious
Placement and didn't stain
The glass hearts surrounding
In still fractures?
I made a wish
To wake up to your cries
Sleepwalking alone again;
Though not alone,
I shared the preceding night
With Admirals and Cowboys
And woke up before them
Judged by the faults
Of derelict scars. Yet
Here I barely stand
In a field of justice-less death
In black with only a priest,
An indifferent grave keeper,
And a tear hungry breeze
Chasing her last breath.
Prayers cited lazily
Passing the junctions
Of care and composition.
So empty they floated
Away and I couldn't hear
Anything except
Another bagpipe aria
Following my ears forever.
As the gears and flowers
Chimed into the dirt
My wishes to follow
Bounced of the armor
Of your casket,
setting in realizations;
I'm really the only one here.