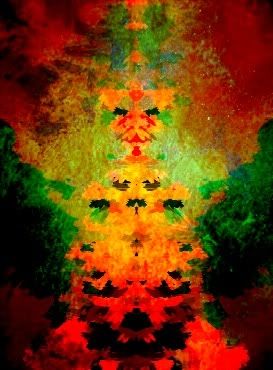 I collapse and still hear
my feet kicking water.
My ears deceive me.
The sky spins like a movie reel
and the sand lifts into the air.
Grains twist and churn
forcing a wise face to speak.
The thunder of tongues
slices my thoughts and I
begin to bleed water.
The shaman figure laughs
at me, his eyes burning mine.
He tells me I am strong
but just as dead
as injured prey.
I do not die here.
He won't let it be so easy.